Parkinson's Disease News covers all significant new research, reports, books, and resources concerning Parkinson's Disease. Articles are chosen on the basis of their medical significance or potential interest. Our overwhelming priority is the facts, regardless of whether they contradict prevailing views or vested interests. Analysis and further information are provided either to explain the background or implications, or to balance misleading claims. If you notice errors or inadequacies, or dispute what is written, or want to propose articles, please e-mail mail@viartis.net.









19th August 2017 - New research
FAILED FACIAL EXPRESSION IN PARKINSON'S DISEASE
CLICK HERE
FOR A PRINTABLE OR WHITE BACKGROUND VERSION OF THIS ARTICLE
People with Parkinson's Disease commonly have impairment of facial expressivity (hypomimia) and also have difficulties in interpreting the emotional facial expressions of other people, especially for aversive emotions. The ability of recognising emotional facial expressions by people with Parkinson's Disease was assessed using the Ekman 60-faces test (Emotion recognition task).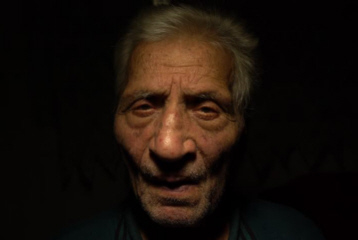 For emotion recognition, people with Parkinson's Disease reported lower scores than average. There was a particular difficulty by people with Parkinson's Disease in recognising certain emotions including happiness, fear, anger, sadness and surprise. With showing facial emotions people with Parkinson's Disease differed from normal, especially regarding happiness, sadness, and anger, which were displayed by them less than normal. There was a relationship between emotion facial recognition and facial expression in people with or without Parkinson's Disease. So it appears that they go together.
The correlation between the recognition of emotions and the expression of emotions suggests that they share a common cause, which could be deteriorated in people with Parksinon's Disease.
Reference : PLoS One [2017] 12 (1) : e0169110 (L.Ricciardi, F.Visco-Comandini, R.Erro, F.Morgante, M.Bologna, A.Fasano, D.Ricciardi, M.J.Edwards, J.Kilner) Complete abstract For more news go to Parkinson's Disease News

E-MAIL NOTIFICATION : If you would like to be notified by e-mail when any new articles are added to Parkinson's Disease News, please merely e-mail mail@viartis.net with the message "subscribe". No form of identity is required. E-mail addresses are not used for any other purpose.
THE COMPREHENSIVE GUIDE TO PARKINSON'S DISEASE



The Comprehensive Guide to Parkinson's Disease, which is fully referenced, and over 800 pages long, is the most comprehensive book concerning Parkinson's Disease. It includes the history of Parkinson 's Disease, famous people with Parkinson's Disease, the complete biochemisty of Parkinson's Disease,

its cytology and cytological effects, anatomy and anatomical effects, physiology and physiological effects, symptoms of every system in the body, the diagnosis methods (observational, technological, chemical), biochemical causes, all the toxic causes, all the genetic causes, all the pharmacological causes, all the medical disorders that cause Parkinson's Disease symptoms, its treatments (biochemical, pharmacological, surgical, natural, exercise methods, technological methods), including all those treatments that exist and all those treatments presently being developed, Parkinson's Disease organisations, Parkinson's Disease web sites, and books on Parkinson's Disease nursing.

CLICK HERE FOR MORE DETAILS