Parkinson's Disease News covers all significant new research, reports, books, and resources concerning Parkinson's Disease. Articles are chosen on the basis of their medical significance or potential interest. Our overwhelming priority is the facts, regardless of whether they contradict prevailing views or vested interests. Analysis and further information are provided either to explain the background or implications, or to balance misleading claims. If you notice errors or inadequacies, or dispute what is written, or want to propose articles, please e-mail mail@viartis.net.









27th December 2017 - New research
ORALLY DISSOLVING FILM FOR TAKING ROPINIROLE
CLICK HERE
FOR A PRINTABLE OR WHITE BACKGROUND VERSION OF THIS ARTICLE
Ropinirole is a dopamine agonist used for Parkinson's Disease. It is sold as Requip, Repreve, Ronirol, and Adartrel. For more information go to For more information go to : Requip
However, ropinirole undergoes extensive metabolism, resulting in a low oral bioavailability. The necessity of frequent administration due to the short half-life of ropinirole may also lessen patient compliance. There is consequently a pressing need to devise formulations for the delivery of ropinirole that allow simple and easy administration.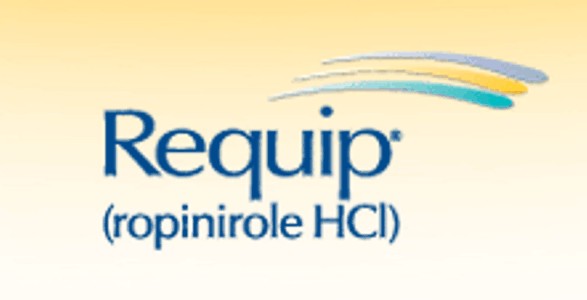 It was aimed at overcoming all these challenges by using orally-dissolving films via sublingual delivery (under the tongue) or buccal delivery (via tissues that line the mouth). The ropinirole oral film was found to be non-toxic, exhibited fast disintegration and dissolution, and was also physically stable. Upon buccal and sublingual administration of the oral films, ropinirole reached the systemic circulation within 15 minutes and bioavailability was significantly improved. This may be attributable to the avoidance of first-pass metabolism via absorption through the oral cavity.
In conclusion, the ropinirole oral film improved bioavailability after sublingual or buccal administration. This formulation potentially overcomes biopharmaceutical challenges and provides a convenient means of administration of ropinirole and also other Parkinson's Disease drugs.
Reference : Colloids and Surfaces, B Biointerfaces [2017] 163 : 9-18 [Epub ahead of print] (K.L.Lai, Y.Fang, H.Han, Q.Li, S.Zhang, H.Y.Li, S.F.Chow, T.N.Lam, W.Y.T.Lee) Complete abstract For more news go to Parkinson's Disease News

E-MAIL NOTIFICATION : If you would like to be notified by e-mail when any new articles are added to Parkinson's Disease News, please merely e-mail mail@viartis.net with the message "subscribe". No form of identity is required. E-mail addresses are not used for any other purpose.
THE COMPREHENSIVE GUIDE TO PARKINSON'S DISEASE



The Comprehensive Guide to Parkinson's Disease, which is fully referenced, and over 800 pages long, is the most comprehensive book concerning Parkinson's Disease. It includes the history of Parkinson 's Disease, famous people with Parkinson's Disease, the complete biochemisty of Parkinson's Disease,

its cytology and cytological effects, anatomy and anatomical effects, physiology and physiological effects, symptoms of every system in the body, the diagnosis methods (observational, technological, chemical), biochemical causes, all the toxic causes, all the genetic causes, all the pharmacological causes, all the medical disorders that cause Parkinson's Disease symptoms, its treatments (biochemical, pharmacological, surgical, natural, exercise methods, technological methods), including all those treatments that exist and all those treatments presently being developed, Parkinson's Disease organisations, Parkinson's Disease web sites, and books on Parkinson's Disease nursing.

CLICK HERE FOR MORE DETAILS